Magni has started a new sponsorship with Lytchett Matravers Football Club for this season and the next season (2 years starting September 2022).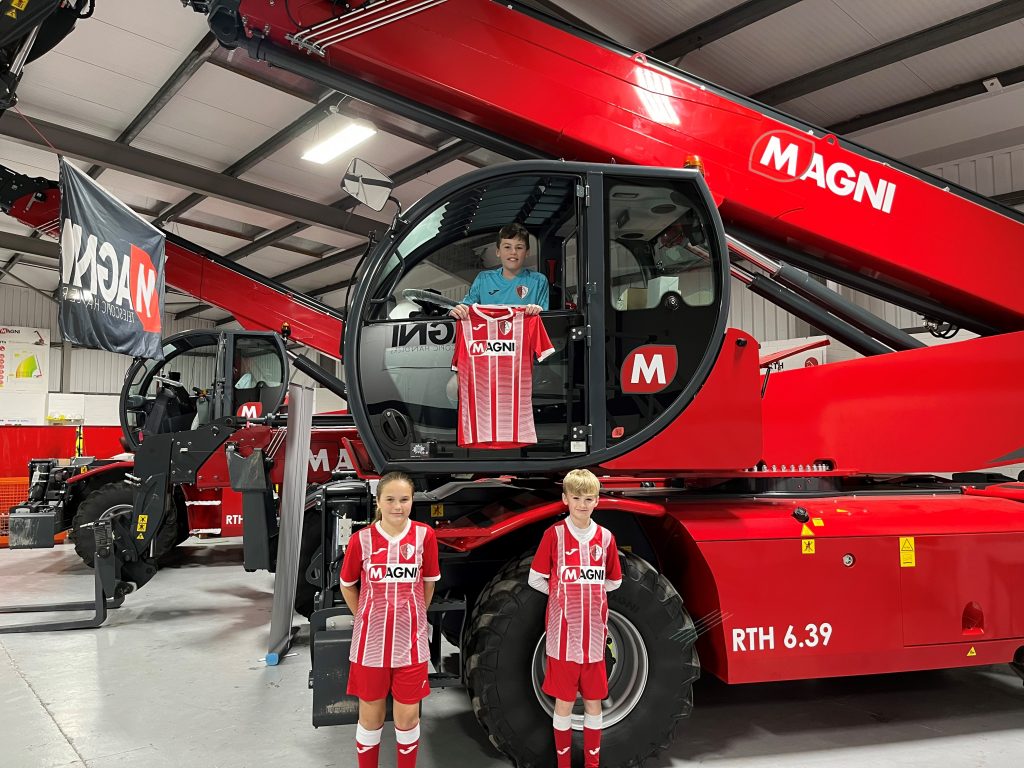 Lytchett Matravers Football Club was established in 2018, with the aim of keeping the game of football in the village. They provide a safe, fun and engaging environment for children to learn this wonderful sport.
Lytchett Matravers Football Club was formed in the summer of 2018 by Mark Croft and Steven Risk. Previously members of Lytchett & Upton Red Triangle, when that club decided to move to Upton, they felt that they wanted to keep youth football in the village of Lytchett Matravers – and established Lytchett Matravers Football Club.
Lytchett Matravers Recreation Ground is located in the centre of the village of Lytchett Matravers in the beautiful Dorset countryside with spectacular views back towards the Purbecks.
The club is based in the same city where our English branch is located.
Magni Telescopic Handlers UK LTD is based in Dorset, an English county in the south-west of the country; the facility consists of an office and warehouse complex of around 1000 m²: the latter contains a large stock of accessories and spare parts, thus benefiting customers throughout the UK and Ireland by providing them with replacement parts in a much shorter time.
There is also a demo area in the new UK premises where customers can try out Magni machines themselves and see them in action.
The presence of the after-sales department is fundamental in order to offer the best assistance to the machines already on the market, so that the customer can be followed up for every need.
The decision to move to the county of Dorset was taken to have a larger and better stocked warehouse and to be able to meet the needs of customers in a growing market in which we want to be increasingly involved and present.
In the picture, there is the team Manager Alex Clothier with Gregg Hampshire, UK Service manager.