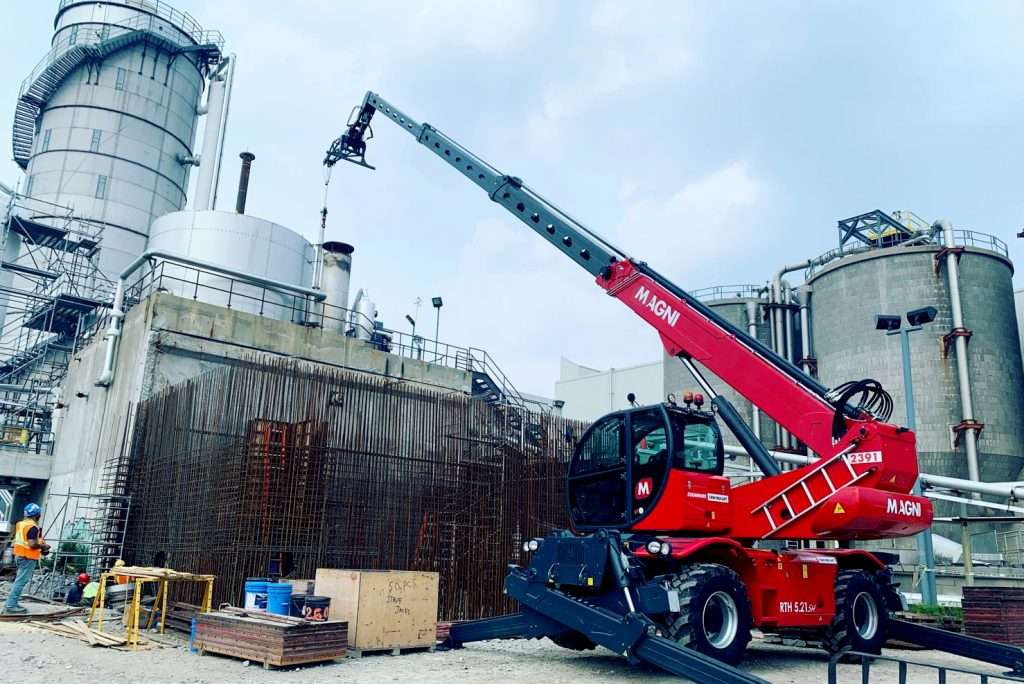 OIL & GAS
Magni handling solutions are known for their reliability and performance. Even in demanding industries like the Oil & Gas sector, they meet expectations for the entire duration of the projects: site construction and gas pipelines support for on-site activities and machinery maintenance. Magni's telescopic handlers are specifically designed to meet the needs of sector professionals, carrying out the work under optimum conditions of efficiency and safety.
DEFENCE
Magni offers armed forces all over the world solutions that meet their specific requirements for military logistics, aerospace maintenance, construction and maintenance or storage, high-performance models and undisputed reliability.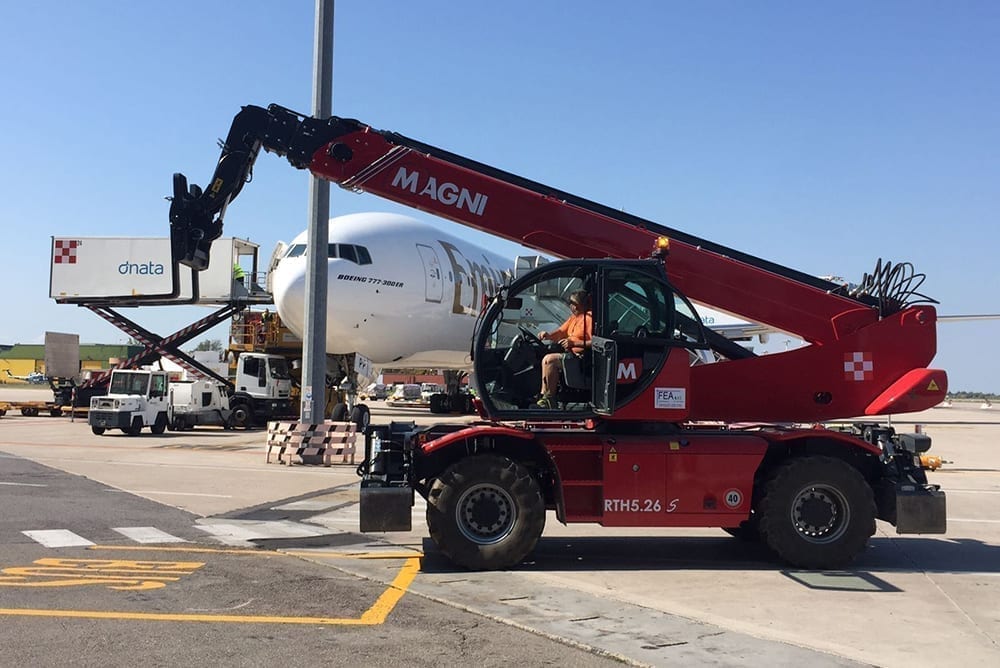 AIRPORTS
Airports represent infrastructure that requires a lot of maintenance, often in extreme weather conditions. From rotating telescopic handlers to aerial platforms, Magni offers a wide range of solutions for lifting people, inspection and maintenance of aircraft, and all movement and handling operations performed by workers in the sector, thereby improving intervention times. Our telescopic handlers are able to meet all the needs of this demanding sector, making it possible to carry out numerous jobs at any height, both indoors and outdoors.
INFRASTRUCTURE MAINTENANCE
Maintaining buildings and existing infrastructure is the mission of personnel in this sector, while ensuring reliability and maximum performance in complete safety is Magni's. Magni's telescopic handlers are the result of years of experience and research; they reflect and satisfy the needs of our customers and their requirement for reliability and performance. Our unique approach to new product research and development allows us to constantly perfect and fine tune our range to ensure customers are always offered the best work solutions. Rotating telescopic handlers are "3-in-1" machines by nature (forklift, crane and platform), and are therefore the ideal solution for any type of work, above all in infrastructure maintenance.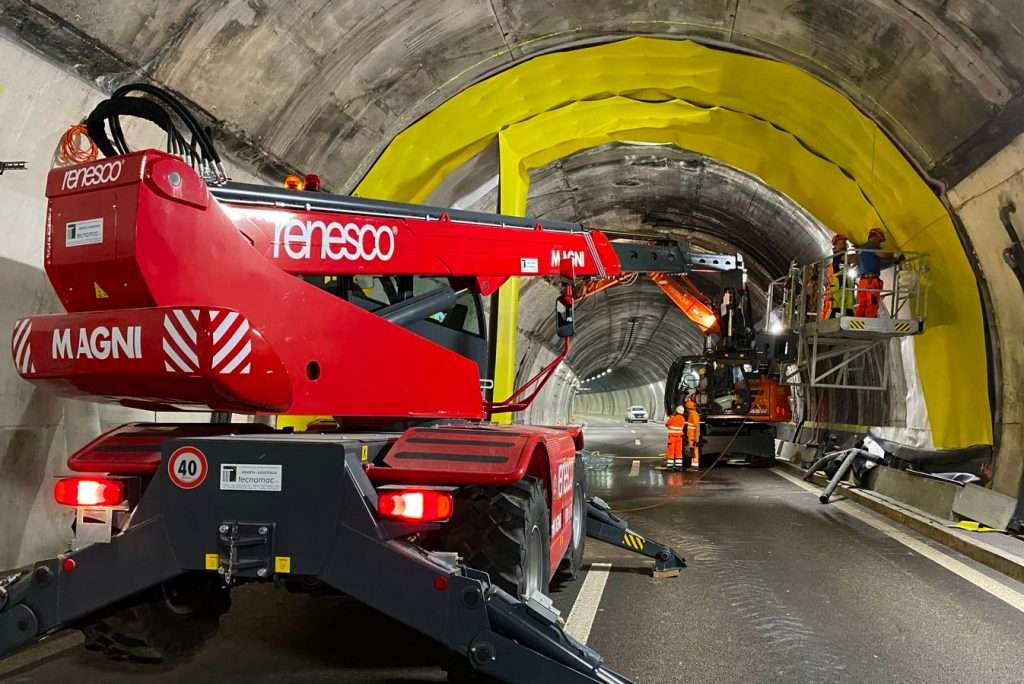 FORESTRY
Magni is also able to make a contribution to the forestry sector thanks to our special tree-cutting device attachment. This clamp is ideal for safely moving, transferring and removing trunk sections in all positions. Felling dangerous trees and the consequent processing of the trunk on the ground will no longer be a problem, whether on stable or rough terrain.
PORTS
The logistics of a port involves handling heavy and voluminous loads. Whether for small local or large international ports, the vehicles used for everyday activities need to be extremely precise and safe, allowing for the various tasks to be carried out in the shortest possible time. Loading/unloading of merchant ships, storage of containers and movement/handling of any type of product has never been so easy with Magni telescopic handlers: highly versatile, safe, easy to manoeuvre and to use.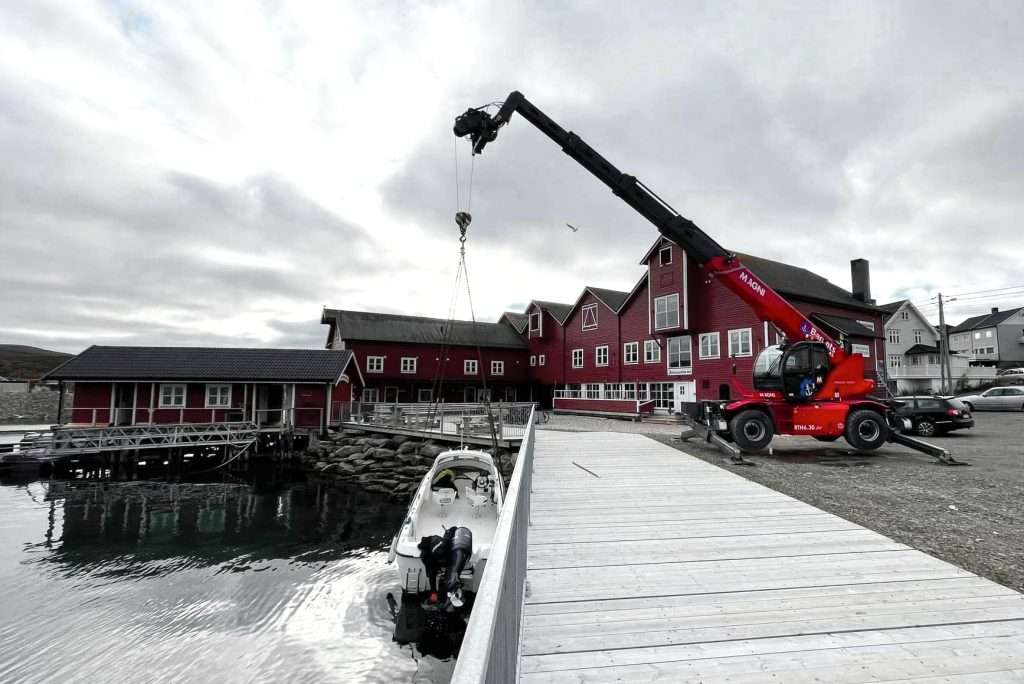 RAILWAYS
Thanks to their versatility and the safety they offer the operator, Magni telescopic handlers are used in fields ranging from construction to railway line maintenance. They are true 3-in-1 machines (telescopic handler, off-road crane and aerial platform) in a single device. It is therefore no longer necessary to invest time and money for multiple machines – thanks to Magni, you no longer need them.
TUNNELS AND BRIDGES
Maintenance of tunnels and bridges has always been a very delicate type of work, which must above all be entrusted to reliable vehicles. Magni telescopic handlers fully satisfy these requirements, thanks to the TP O/U telescopic platform that can work either positive or negative. This accessory has been designed in particular for work on bridges: type approved for two persons, it allows a maximum horizontal reach of 5,100 - 6,900 mm, a maximum vertical reach of 4,975 - 6,705 mm, and a maximum negative reach of 6,350 - 8,080 mm. Tunnels, on the other hand, have different requirements, and aerial platforms can be used in this case as well as our telescopic handlers, as they are sufficiently compact for narrow spaces while still fully meeting the need to reach various heights.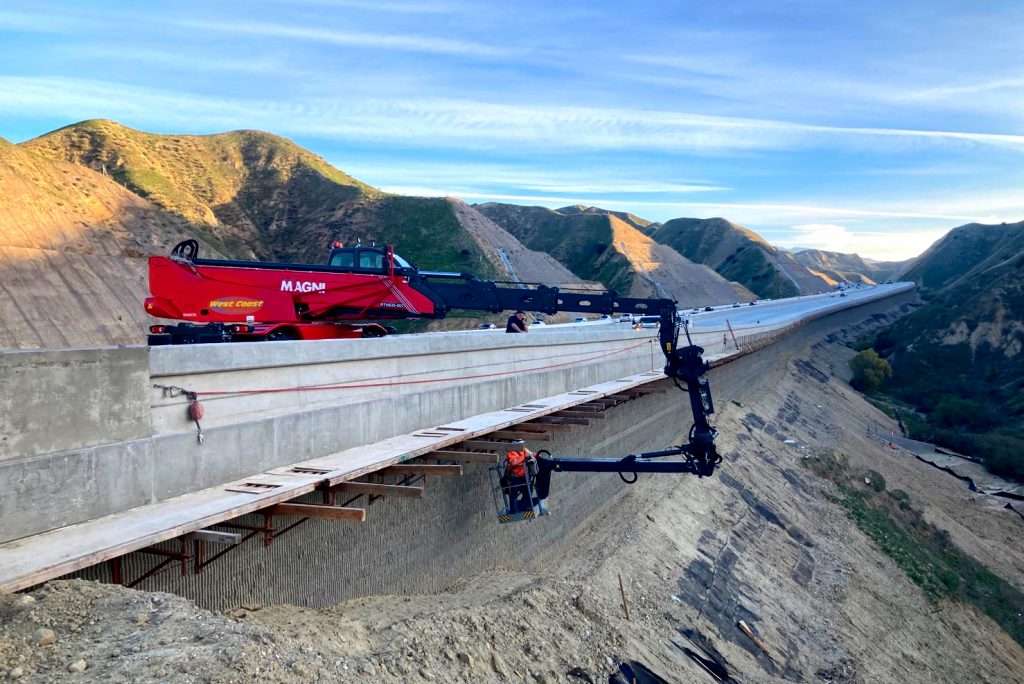 FOOD AND AGRICULTURE
Magni telescopic handlers are the ideal solution for maintenance of silos and movement/handling of grain. Hygiene, safety and productivity requirements are fully satisfied by Magni machines, which boast these qualities by offering effective safety systems in order to protect operators, allowing for easy machine cleaning, and immediate start up for handling bulk loads or loads in containers.