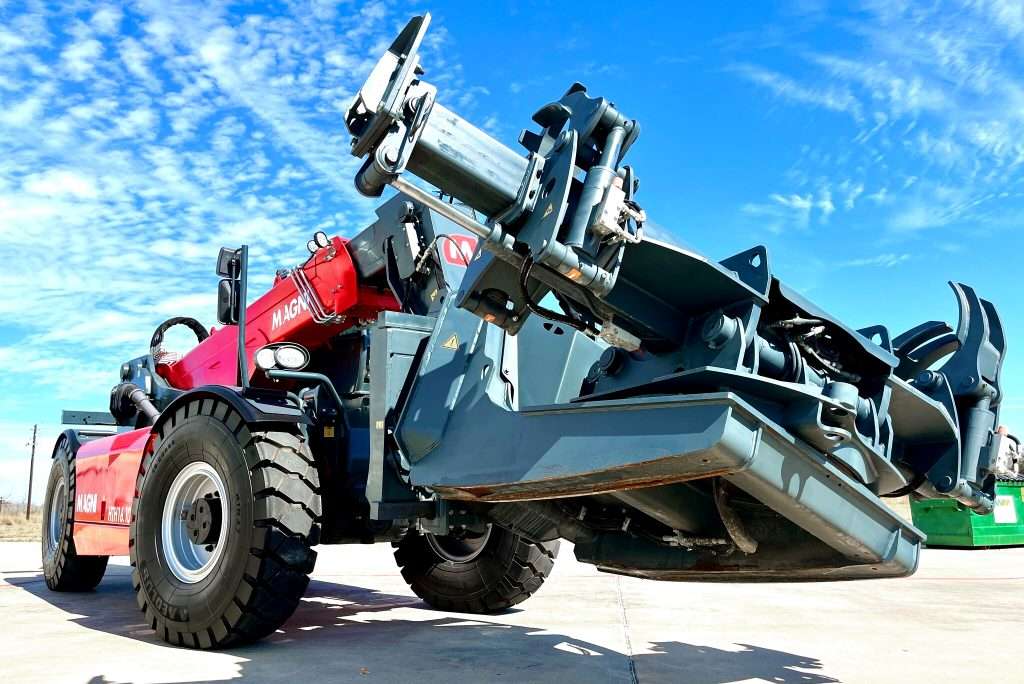 MAINTENANCE OF CYLINDERS
Magni's HTH range of telescopic handlers is the perfect solution for exceptional performance in open or underground mines. With a capacity ranging from ten to 50 tonnes, these devices are exceptionally reliable and safe when working in highly demanding and extreme conditions. Multi-functional off-road machines, they have been designed specifically to take on challenging tasks and represent the ideal companion when performance and reliability in extreme conditions are of the essence. The cylinder handler is further confirmation of this – a safe, high-performing accessory for the maintenance, replacement and movement of large excavator cylinders.
MAINTENANCE/CHANGING TIRES
In the mining/quarrying sector, accessories for changing large excavator tyres are essential. These attachments make the machine extremely versatile, and are easier for the operator to use thanks to the R.F.ID system, which automatically identifies the attachment and makes optimum performance possible by loading the load charts. Particularly in this high-risk sector, safety comes first for MAGNI. The cab's 360° visibility and comforts such as heating and air conditioning as standard are a major plus for operators in the sector: the 100% air filtration is a greatly appreciated feature, especially for those working in underground mines, and standard equipment on Magni machines.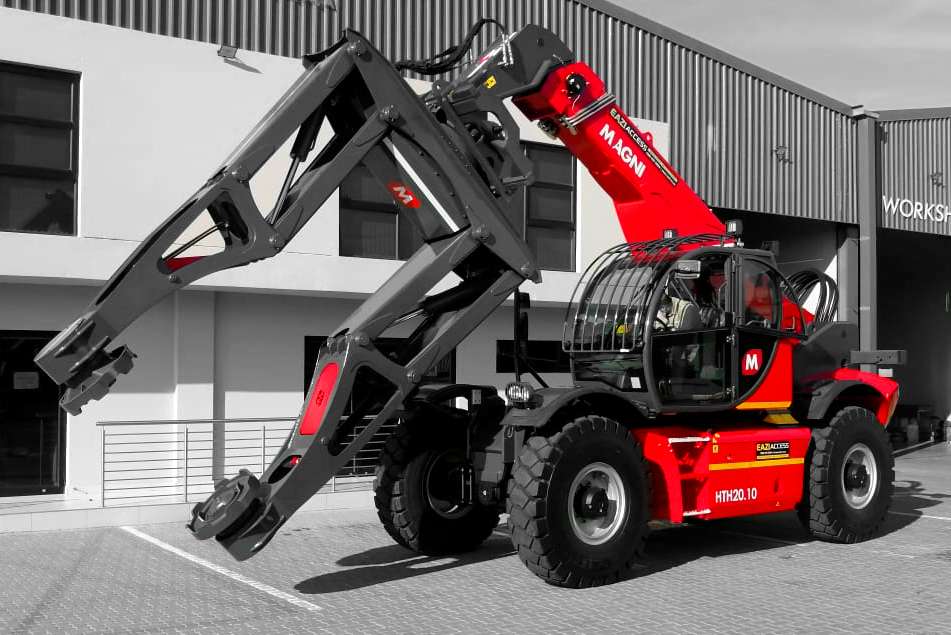 WHEEL HUB MAINTENANCE
In addition to tyre changing, the accessory designed specifically for removal of wheel hubs for dumpers and other mine/quarry vehicles is of particular importance. In an environment such as mining, it is essential to adopt specific movement and handling solutions and to be prepared for any eventuality with the right accessories.
CONVEYOR BELT HANDLING
The heavy-duty range of Magni's telescopic handlers are also used for handling conveyor belts inside the mining site. We have, indeed, created a dedicated accessory which facilitates their replacement: it features two stabilisation feet to be used during the belt unwinding/rewinding phase, and a hydraulically extending column to allow the drum centred on the slew drives to be grasped or released. These demanding and delicate operations are carried out while maintaining the high levels of safety and manoeuvrability of the machine.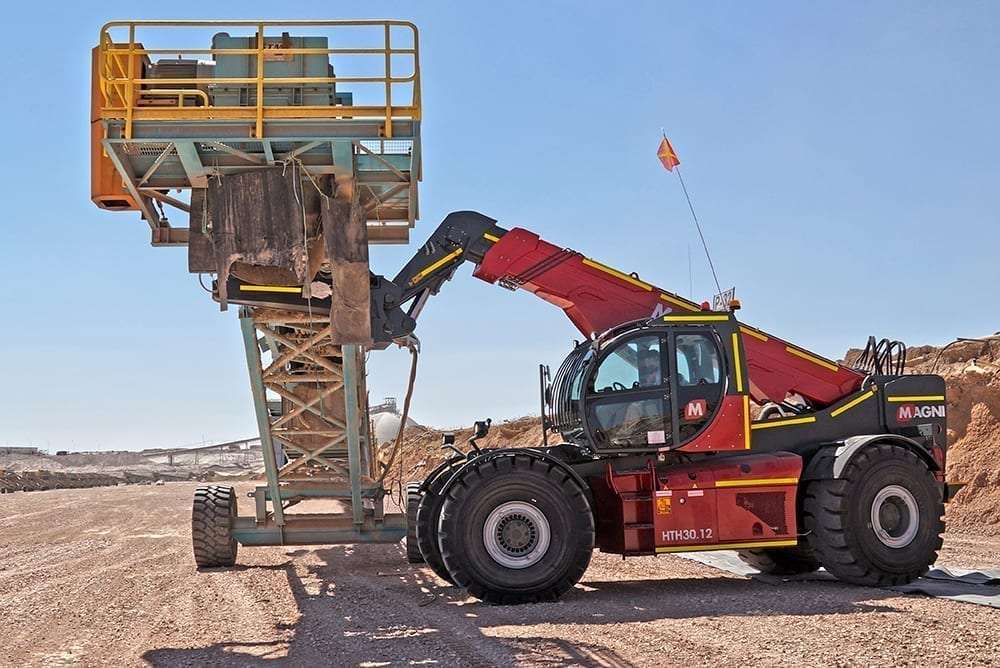 LOGISTICS AND HANDLING OF HEAVY MATERIALS
The HTH range is also used for logistics of heavy and bulky materials. All models are four-wheel drive with four-wheel steering, perfect for working on rough and even terrain with ease. Our heavy-duty telescopic handlers combine innovation and new technology to offer peerless performance in any application.
LIFTING SKILLED WORKERS
Again, thanks to the interchangeability of our attachments, all baskets for lifting skilled workers inside the mining sites can be used on the HTH 10.10 model. They are for carrying out minor tasks at height when it is not necessary to shift excessive and/or bulky weights.