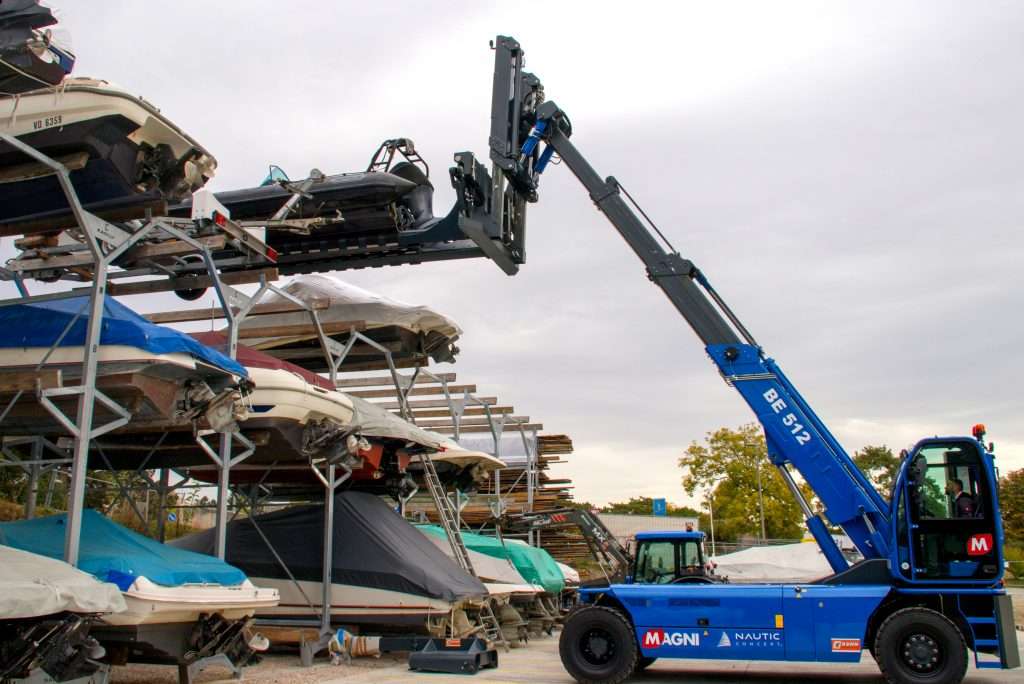 STORAGE OF SMALL/MEDIUM SIZED BOAT
Magni once again offers a custom solution for the needs of boat storage and handling in dry stack systems. The Boat Eagle product has been designed to gently collect the boat directly from the water and then transport and position it in its dry stack location. Magni's quality standards also guarantee operator safety for movement/handling operations and vehicle longevity in this sector, thanks to the choice of components and paints suitable for marine environments.
MOVEMENT/HANDLING FOR MAINTENANCE AND HULL CLEANING
For minor periodic maintenance operations as well, the Boat Eagle offers simple and safe access even to the parts that are most subject to saline corrosion, such as the keel or hull. The ability to raise or lower the vessel to the desired height makes it possible to access every part of the boat at the optimum height so that the operator can carry out the job comfortably. In addition, the special marine painting cycle ensures complete protection against salt spray and salt water corrosion, while the lift cab provides ideal visibility in every phase of the job.