Spotify, we know, is now part of many people's lives.
It is no longer just about radio channels with music or interviews in rotation, but includes playlists for any kind of taste and mood: a practically infinite music library where you can discover new artists and tracks to add to your favourites.
Fresh from this month, comes the latest novelty from Magni: a Spotify channel dedicated to the company, to be listened to in and out of working hours. A great way to entertain, inform and at the same time strengthen the bond between company and employees.
Divided into three different playlists, the project aims to keep you company at all times of the day and suit all different moods.
These are the names of the three playlists Magni has selected for you!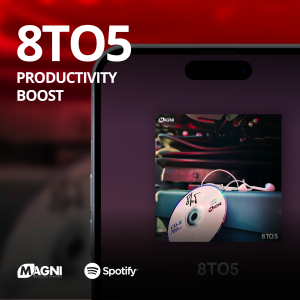 "8to5", as the name suggests, will be the lounge and relaxing playlist dedicated to the office and desk work. Delicate tracks creating a quiet background that stimulates productivity alternate with small anecdotes and tips on office life and work-life balance.
"Lift me up", on the other hand, is a gritty and energetic playlist designed for those who work face to face with the heart of Magni: the machines. A selection of rock tracks that give the right energy to start the working day on the right foot, interspersed with the latest news on Magni machines in Italy and around the world.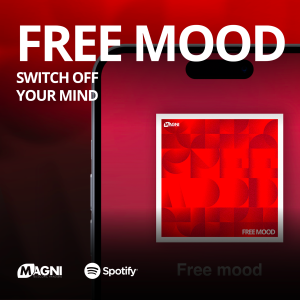 Finally there is 'Free mood': the playlist that accompanies you even outside the company doors. In your free time you can listen to a few easy listening tracks that will  be the perfect background to your weekend or to discover small lifestyle tips full of interesting ideas.
Are you ready to tune in? Follow our Spotify channel: https://open.spotify.com/user/duws5yr9i93p8ki0vmd70xjpn